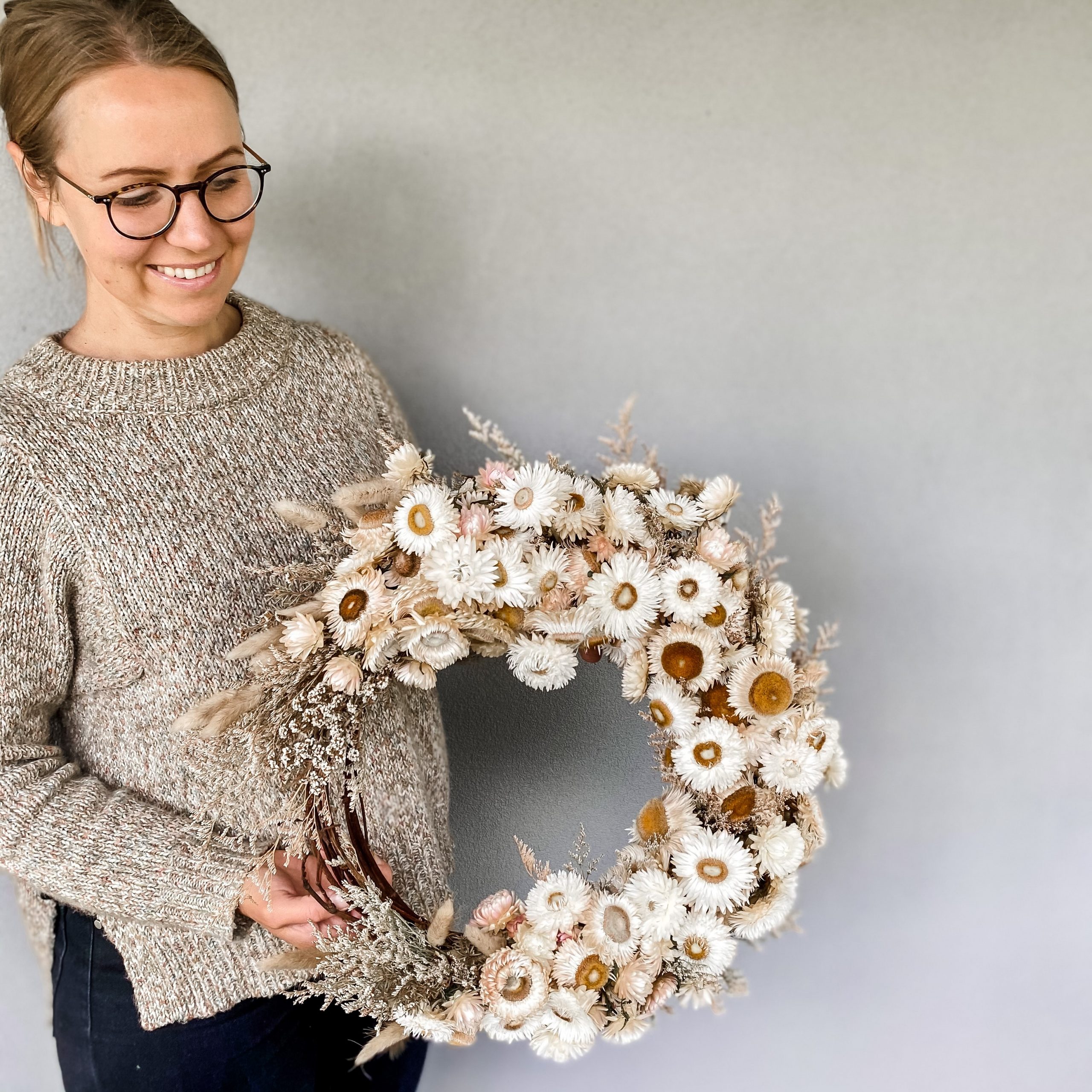 Growing up in the beautiful Lithuania, I was lucky enough to spend my childhood immersed in nature.
Surrounded by flowers from an early age in the family business, I developed my skills and techniques under the mentorship of my step-mother, Birutė Lekavičiūtė, one of the country's leading florists.
I came to Australia after high school to study, where I completed a commerce degree at the University of Adelaide. This was also where I met my husband and father of our two girls, Daniel.
Working outside of floristry for a number of years, I was ever drawn back to my love of flowers, and in 2017 I embarked on my own floral journey with the launching of Lilac Five.
My work is earthly, romantic and intentional. My inspiration comes from the natural environment, with its texture and changing of seasons. I am incredibly passionate about bringing eco-friendly techniques and principles to floristry, with my focus on providing products that are not only beautiful, but do not hurt our precious planet.
A lilac flower is one of springs earliest blooms symbolising first love in all its magic.
A lilac flower has four petals, but if you look closely, you may be lucky, and find Lilac Five.
Rimantė   x
Founder / Floral Designer